Islamic History Books
Books can be purchased online or via phone: 07879 610 649. (All books charged at £1.00 for delivery)

Discount available for bulk buying, please contact us either by calling us 07879 610 649 or email info@madressahsyllabus.co.uk

BUY NOW – DESCRIPTION – SYLLABUS
Cover: Paperback
Author: Islamic Educational Organisation of Southern Africa
Publisher: IEOSA
Pages: 41
Price: £2.50 + £1.00 for delivery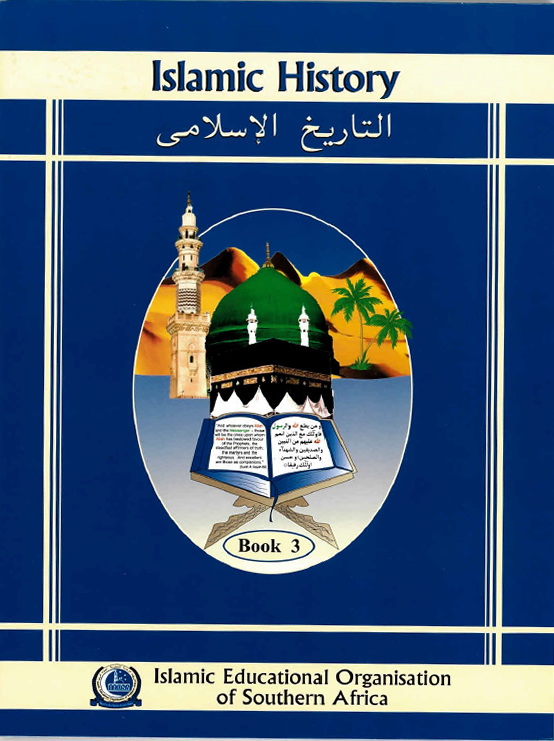 Islamic History Book 3
Cover: Paperback
Author: Islamic Educational Organisation of Southern Africa
Publisher: IEOSA
Pages: 73
Price: £2.50 + £1.00 for delivery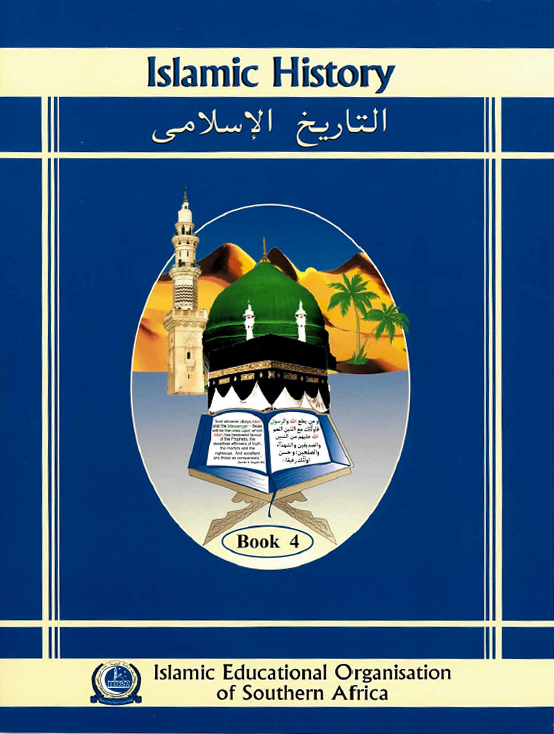 Islamic History Book 4
Cover: Paperback
Author: Islamic Educational Organisation of Southern Africa
Publisher: IEOSA
Pages: 57
Price: £2.50 + £1.00 for delivery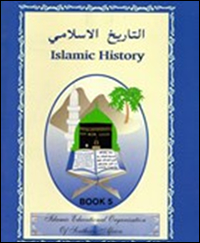 Islamic History Book 5
Cover: Paperback
Author: Islamic Educational Organisation of Southern Africa
Publisher: IEOSA
Pages: 69
Price: £2.50 + £1.00 for delivery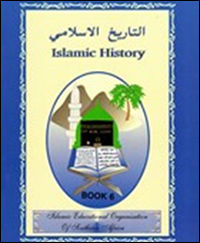 Islamic History Book 6
Cover: Paperback
Author: Islamic Educational Organisation of Southern Africa
Publisher: IEOSA
Pages: 70
Price: £2.50 + £1.00 for delivery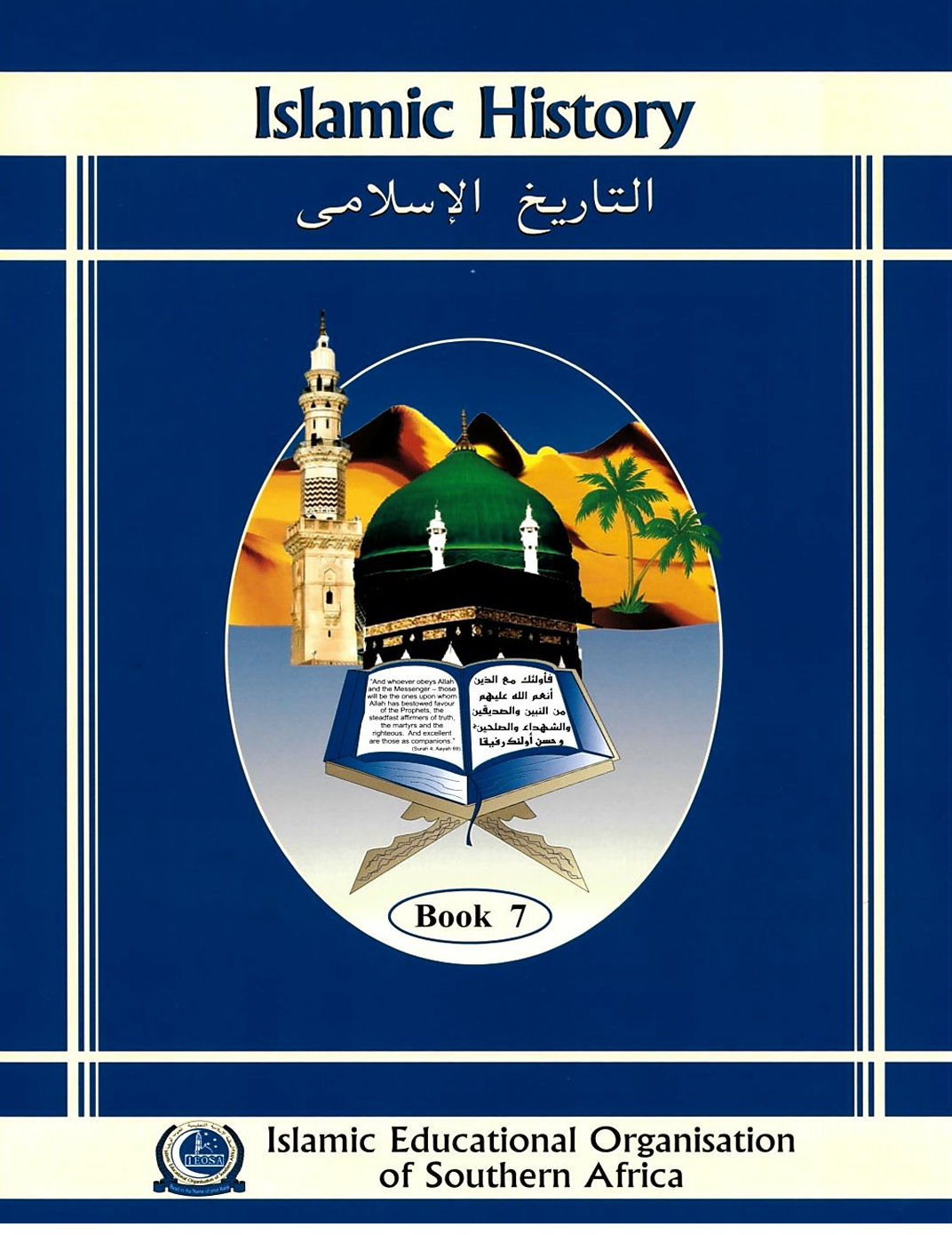 Islamic History Book 7
Cover: Paperback
Author: Islamic Educational Organisation of Southern Africa
Publisher: IEOSA
Pages: 81
Price: £2.50 + £1.00 for delivery
Cover: Paperback
Author: Islamic Educational Organisation of Southern Africa
Publisher: IEOSA
Pages: 38
Price: £3.50 + £1.00 for delivery
Cover: Paperback
Author: Islamic Educational Organisation of Southern Africa
Publisher: IEOSA
Pages: 38
Price: £3.50 + £1.00 for delivery
Cover: Paperback
Author: Islamic Educational Organisation of Southern Africa
Publisher: IEOSA
Pages: 34
Price: £3.50 + £1.00 for delivery
Cover: Paperback
Author: Islamic Educational Organisation of Southern Africa
Publisher: IEOSA
Pages: 35
Price: £3.50 + £1.00 for delivery
Cover: Paperback
Author: Islamic Educational Organisation of Southern Africa
Publisher: IEOSA
Pages: 15
Price: £3.50 + £1.00 for delivery
DESCRIPTION
This is a series of 7 – i.e. Book 1 to Book 7 beginning from the Birth of Prophet Muhammad (Peace be upon him) to the Khulafaa-e-Rashideen.
Islamic History at IEOSA does not only cover facts and events that have occurred in the past. The entire syllabus has been designed to make learners look into our past and to improve on our present and future lives. These textbooks have been prepared as study material for learners and the illustrations serve only as a supplement to the information contained in the books. Parents will also find the textbooks useful when helping their children to study, as they can read and explain the notes to them.
It is our hope that the textbooks in the Islamic History Series will make enlightening reading Inshaa'Allah.
N.B. Sneak preview of a lesson.
MORALS DRAWN FROM THE LIFE OF PROPHET MUHAMMAD (Peace be upon him)
Birth of Prophet Muhammad (Peace be upon him) to Mt. Safa
Simplicity, Courage & Forgiveness
Prophet Muhammad (Peace be upon him) was simple, courageous and firm in his mission throughout his life. The Prophet's (Peace be upon him) boyhood was a simple and hard working one. He spent his time mostly in the countryside tending to sheep, and seeking the truth. During his adulthood he chose a simple, yet busy career, that of trading. He was prosperous in his travels, and had a firm belief in the truth even when he received his revelation.
He (Peace be upon him) was aware of the hardships that awaited him in the future during his mission to spread Islam. Although he (Peace be upon him) was going to be a leader of a new nation, he was not proud and lived a simple life. He (Peace be upon him) did not consider himself to be higher than the other Muslims but worked alongside, rather than apart and above them.
His (Peace be upon him) strong courage and firmness came from his faith and belief in Allah (swt). He did not fall trap to the bribes from the people who wished for him to stop his mission. He (Peace be upon him) knew that nothing any human offered to him could ever be better than what the Almighty had given him.
So he firmly and courageously refused lavish gifts and wealth without the slightest doubt in his (Peace be upon him) heart.
SYLLABUS
BOOK ONE
Seerah: Birth upto Waraqah-bin-Naufal
Qualities of the Prophet Muhammad(Peace be upon him)
________________________________________
BOOK TWO
Isa (A.S)
Seerah: Birth upto Migration to Abyssinia
Qualities of the Prophet Muhammad(Peace be upon him)
________________________________________
BOOK THREE
Ibraaheem (A.S)
Seerah: Birth upto Arrival in Madinah
Qualities of the Prophet Muhammad(Peace be upon him)
________________________________________
BOOK FOUR
Seerah: Birth upto Conquest of Makkah
Qualities of the Prophet Prophet Muhammad(Peace be upon him)
________________________________________
BOOK FIVE
Seerah: Birth till Demise
Qualities of the Prophet Prophet Muhammad(Peace be upon him)
________________________________________
BOOK SIX
Seerah: Revision
Caliphs: Abu Bakr (R.A)
Umar (R.A)
Other Prophets: Aadam (A.S)
Nuh (A.S)
Ibraaheem(A.S)
________________________________________
BOOK SEVEN
Seerah: Revision
Caliphs: Abu Bakr (R.A) – Revision
Umar (R.A) – Revision
Uthman (R.A)
Ali (R.A)
Other Prophets: Aadam (A.S),
Nuh (A.S),
Ibraaheem (A.S) – Revision
Yusuf (A.S),
Dawood (A.S) , Musaa (A.S)
Isaa (A.S)
For more information, please contact us either by calling us 07879 610 649 or email info@madressahsyllabus.co.uk