Fiqh & Islamic Teachings Books
Books can be purchased online or via phone: 07879 610 649. (All books charged at £1.00 for delivery)

Discount available for bulk buying, please contact us either by calling us 07879 610 649 or email info@madressahsyllabus.co.uk

BUY NOW – DESCRIPTION – SYLLABUS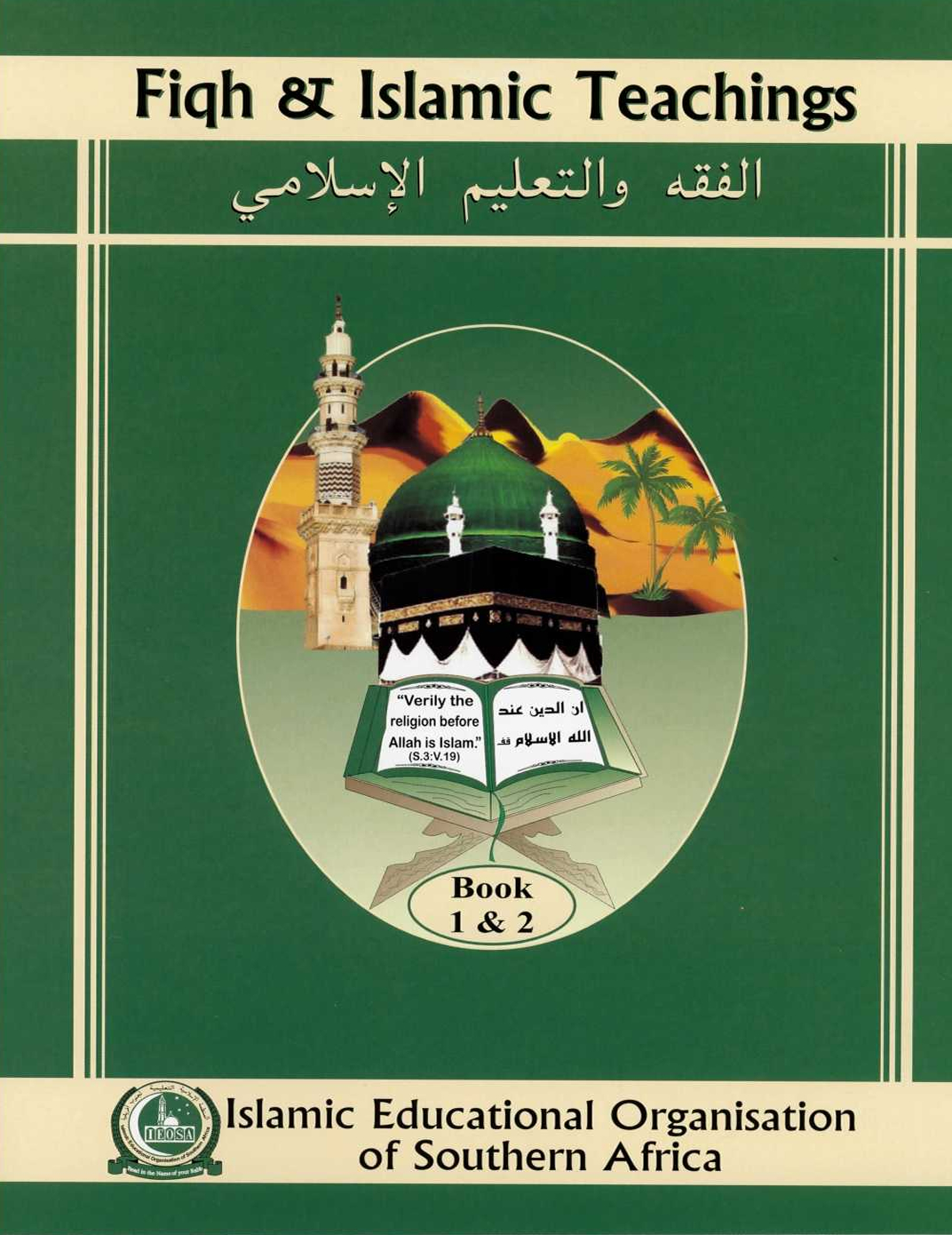 Fiqh & Islamic Teachings Book 1 & 2
Cover: Paperback
Author: Islamic Educational Organisation of Southern Africa
Publisher: IEOSA
Pages: 41
Price: £2.50 + £1.00 for delivery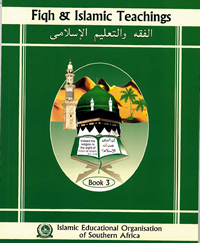 Fiqh & Islamic Teachings Book 3
Cover: Paperback
Author: Islamic Educational Organisation of Southern Africa
Publisher: IEOSA
Pages: 91
Price: £2.50 + £1.00 for delivery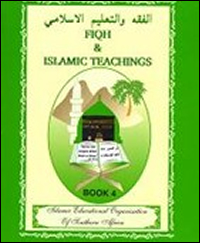 Fiqh & Islamic Teachings Book 4
Cover: Paperback
Author: Islamic Educational Organisation of Southern Africa
Publisher: IEOSA
Pages: 56
Price: £2.50 + £1.00 for delivery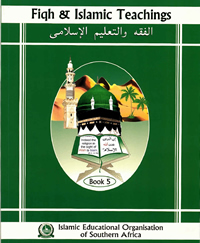 Fiqh & Islamic Teachings Book 5
Cover: Paperback
Author: Islamic Educational Organisation of Southern Africa
Publisher: IEOSA
Pages: 123
Price: £2.50 + £1.00 for delivery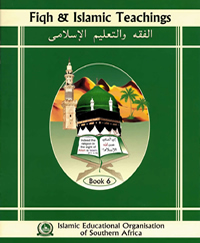 Fiqh & Islamic Teachings Book 6
Cover: Paperback
Author: Islamic Educational Organisation of Southern Africa
Publisher: IEOSA
Pages: 40
Price: £2.50 + £1.00 for delivery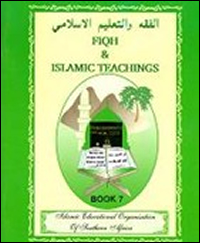 Fiqh & Islamic Teachings Book 7
Cover: Paperback
Author: Islamic Educational Organisation of Southern Africa
Publisher: IEOSA
Pages: 68
Price: £2.50 + £1.00 for delivery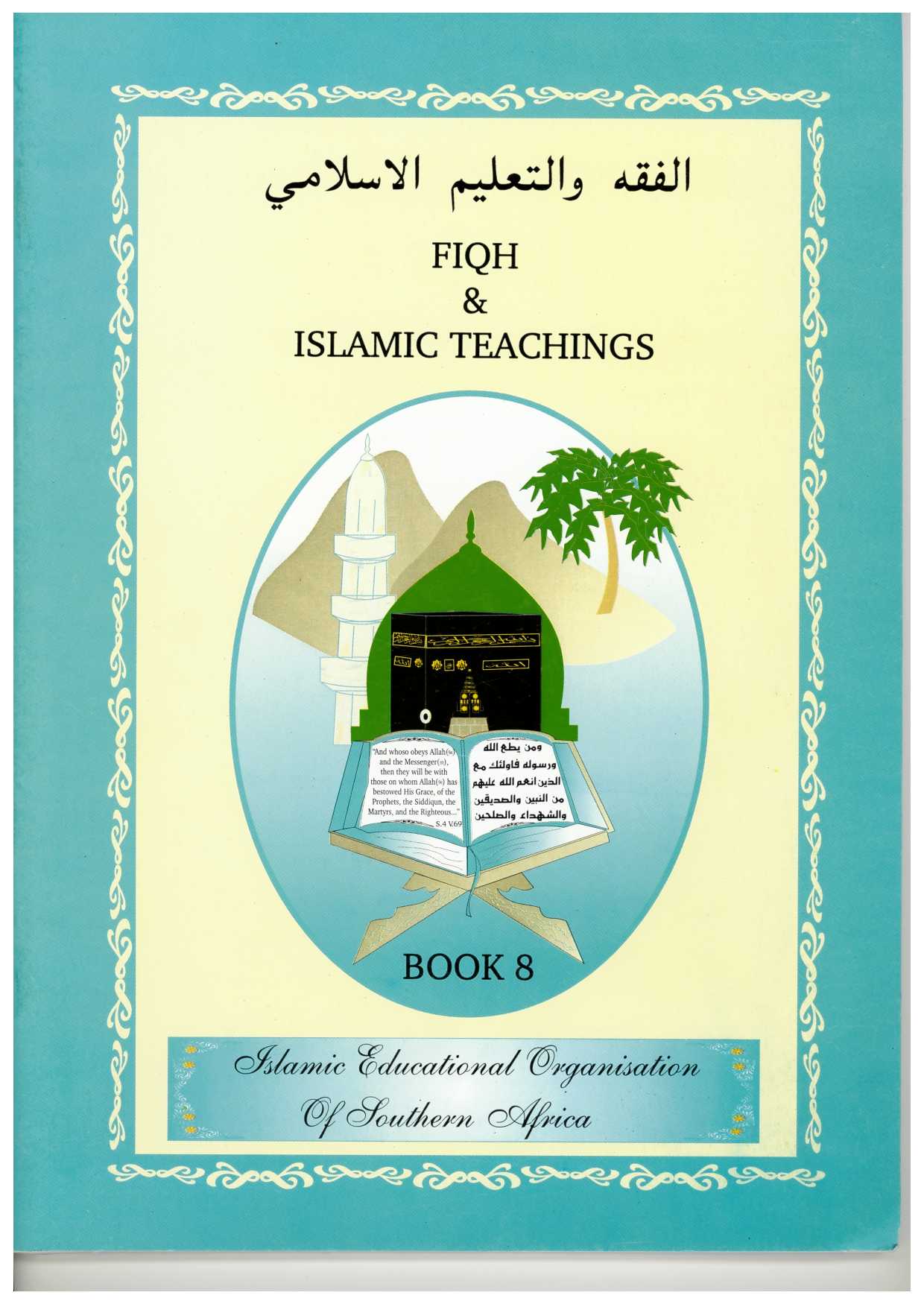 Fiqh & Islamic Teachings Book 8
Cover: Paperback
Author: Islamic Educational Organisation of Southern Africa
Publisher: IEOSA
Pages: 60
Price: £3.50 + £1.00 for delivery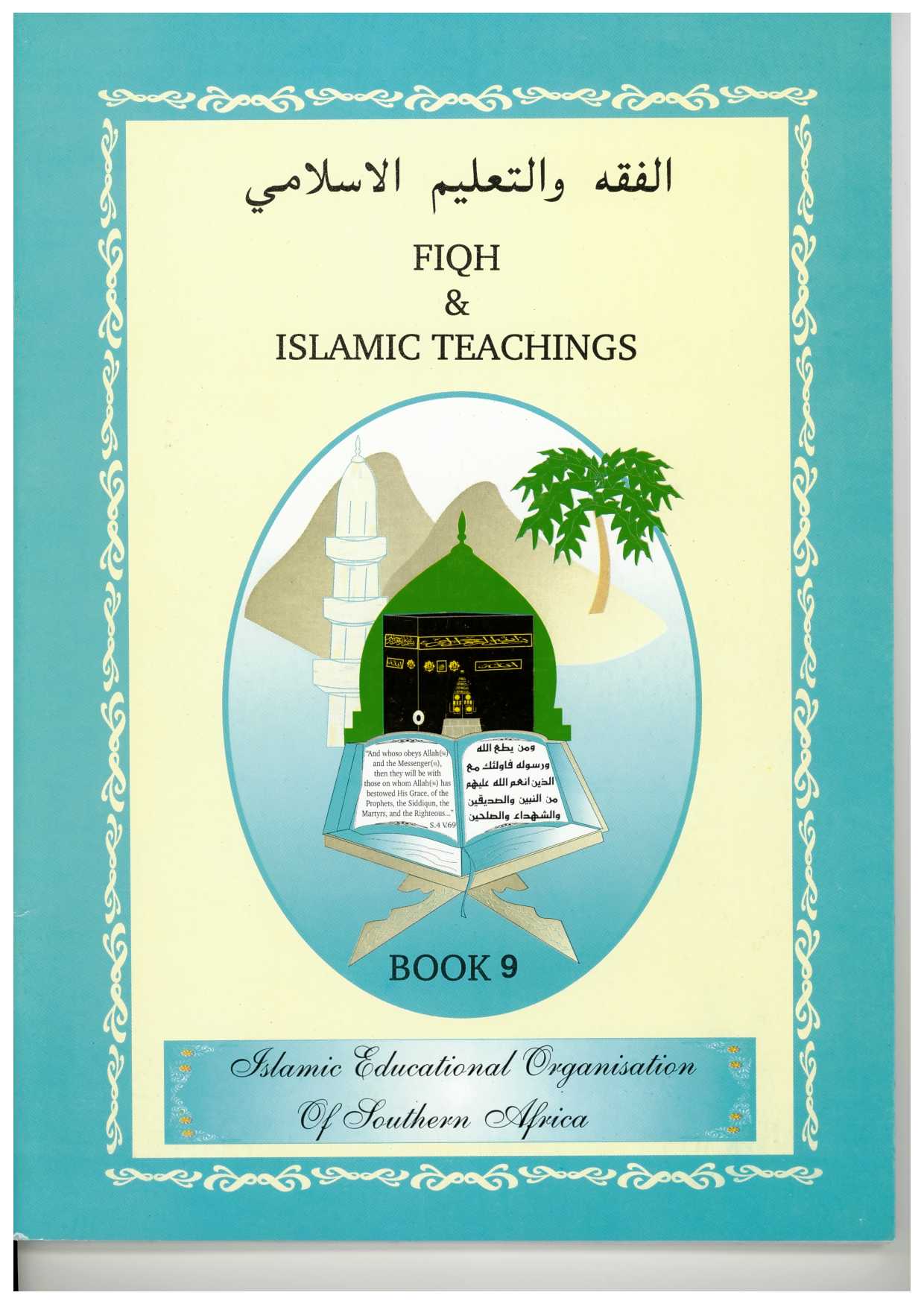 Fiqh & Islamic Teachings Book 9
Cover: Paperback
Author: Islamic Educational Organisation of Southern Africa
Publisher: IEOSA
Pages: 66
Price: £3.50 + £1.00 for delivery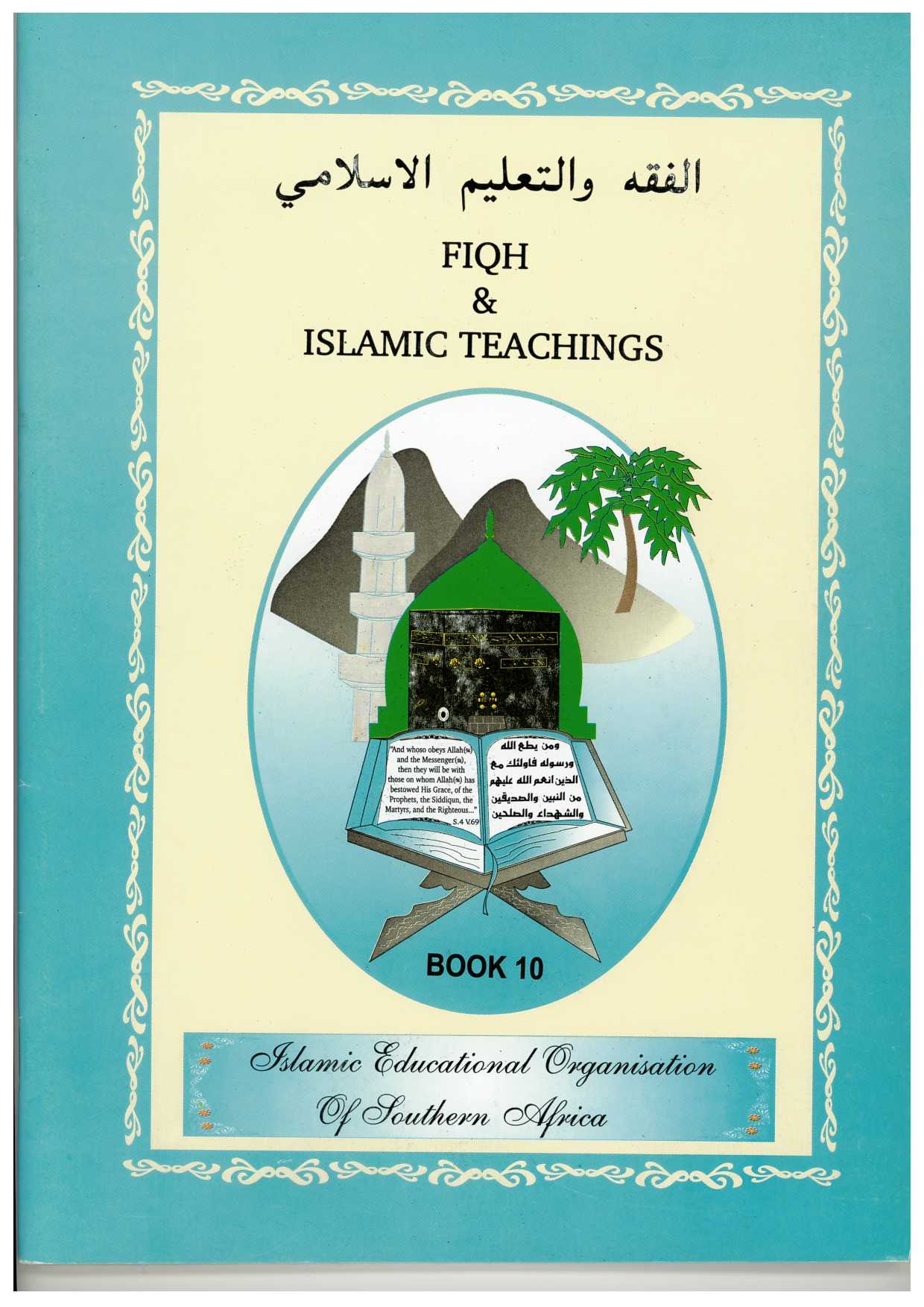 Fiqh & Islamic Teachings Book 10
Cover: Paperback
Author: Islamic Educational Organisation of Southern Africa
Publisher: IEOSA
Pages: 58
Price: £3.50 + £1.00 for delivery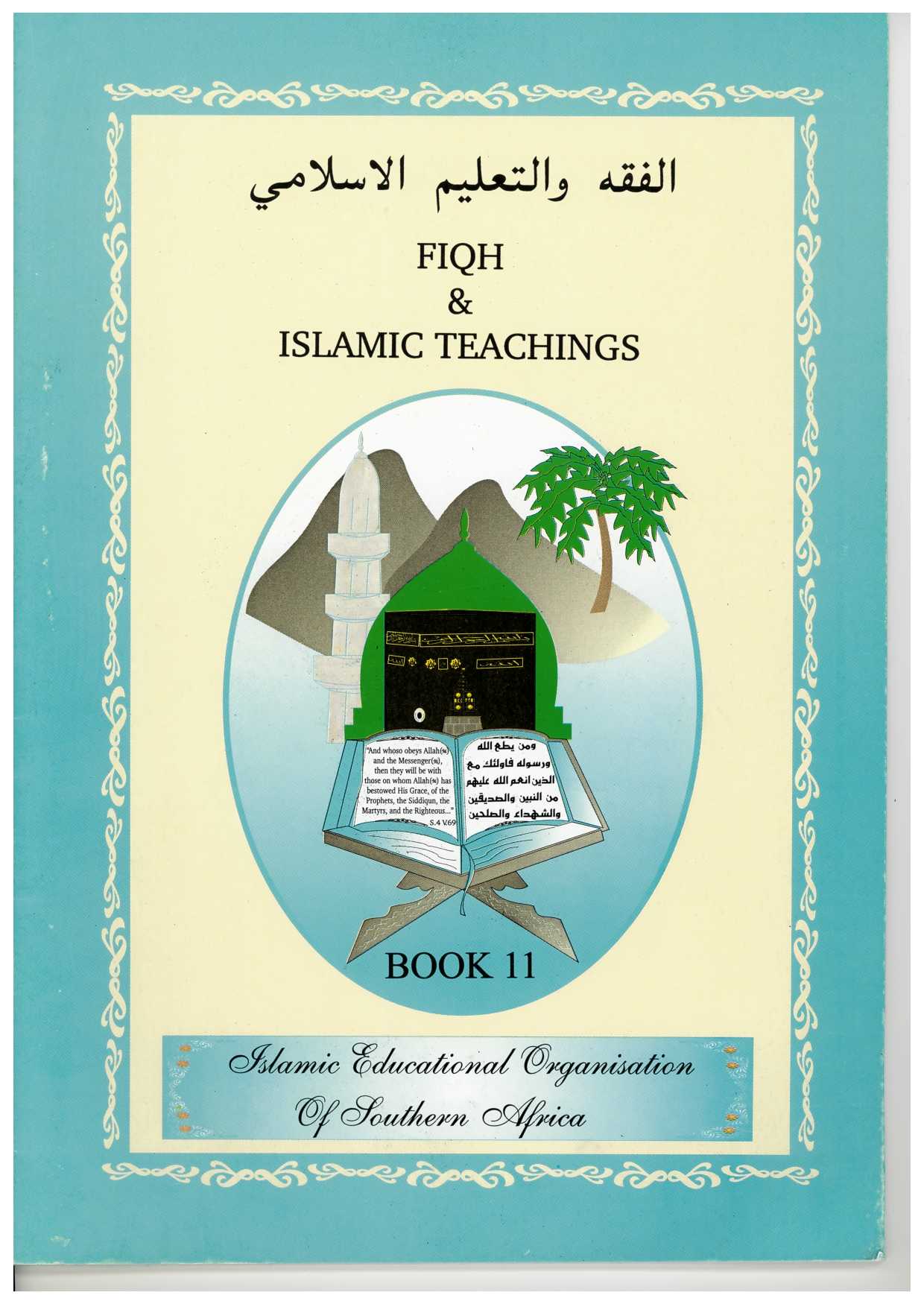 Fiqh & Islamic Teachings Book 11
Cover: Paperback
Author: Islamic Educational Organisation of Southern Africa
Publisher: IEOSA
Pages: 42
Price: £3.50 + £1.00 for delivery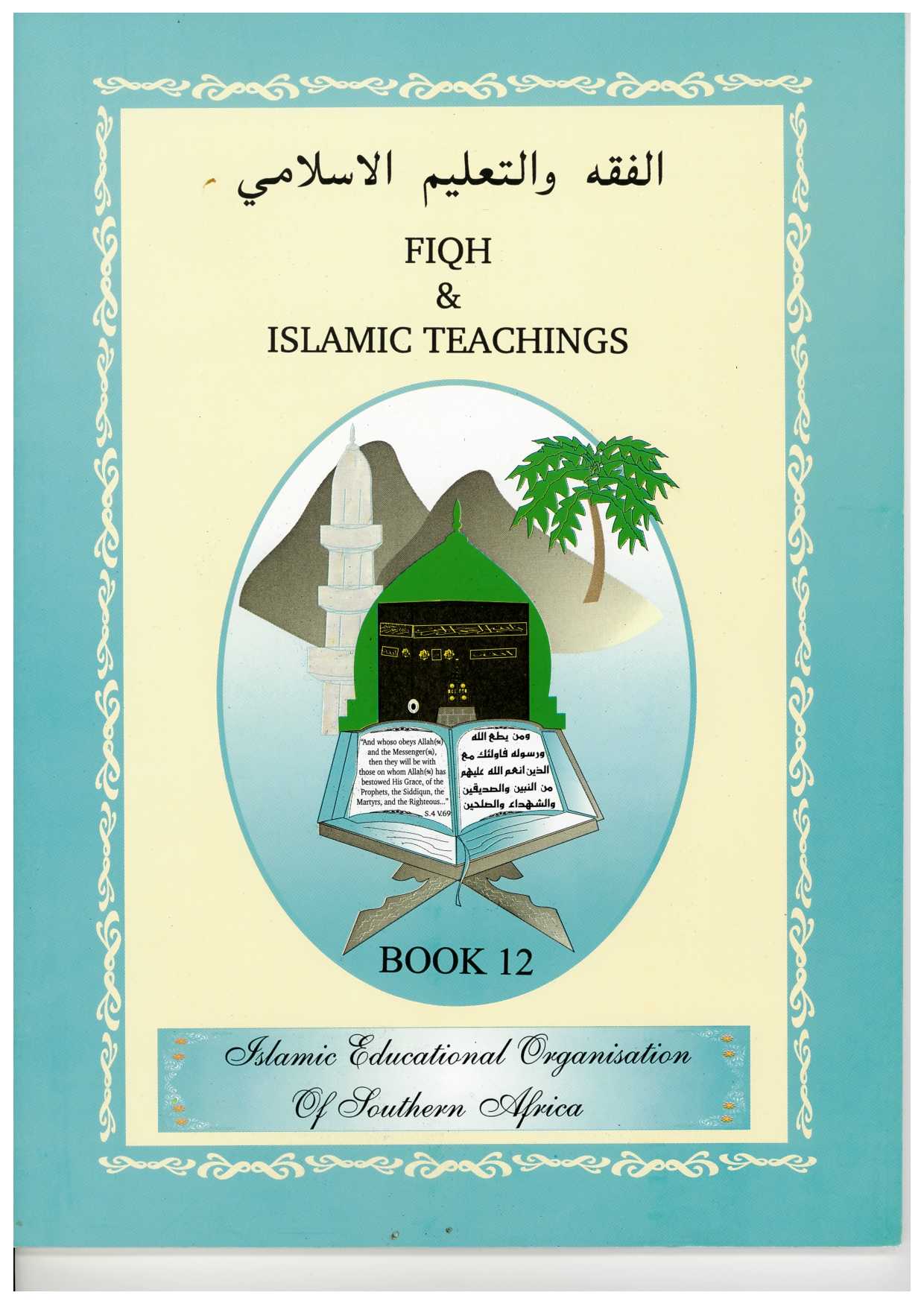 Fiqh & Islamic Teachings Book 12
Cover: Paperback
Author: Islamic Educational Organisation of Southern Africa
Publisher: IEOSA
Pages: 31
Price: £3.50 + £1.00 for delivery
DESCRIPTION
This series of 7 — Book 1 to Book 7 provides the learner with a concise, clear and sincere effort on the Beliefs and Tenets of Islam, covering topics on Imaan and A`maal, Tawhid, Wudu, Ghusl, Details on Salaah, Zakaah, Sawm, Al >Ud-hiyyah, etc. The subject matter in these series will be of benefit to Muslim students, adults and reverts who are desirious of equipping themselves with the basic knowledge of Islam and its practical application.
N.B. This is a snippet of one of our lessons.
IMPORTANCE AND BENEFITS OF SALAAH
Salaah (Prayer) is the most important duty of a Muslim. In fact, it is the best way of worshipping (praying to) Allah (swt). Every Muslim must perform their Salaah 5 times a day as taught/shown to us by our Prophet Muhammad (Peace be upon him).
Allah (swt) tells us in the Holy Qur'aan that reading Salaah regularly keeps a Muslim away from doing bad deeds (things). In other words, Salaah teaches us to be good Muslims and by being good Muslims we will please Allah (swt).
Reading Salaah regularly helps to make us more aware of our Creator/Maker Allah (swt).
We know that we read Salaah for Allah (swt) only and that He is watching us and is Aware of whether we are reading our Salaah regularly or not.
Our Prophet Muhammad (Peace be upon him) is reported to have said:
"Salaah is the key to Jannah." [Hadith]
Let us now see what are some of the benefits of Salaah.
1. Salaah helps us to remember and become more aware of Allah (swt).
2. Salaah reminds us that we are the servants of Allah (swt) only.
3. Salaah is the key to Jannah.
4. By reading Salaah we show our thanks to Allah (swt) for whatever He has given us.
5. By reading Salaah a Muslim gets the Mercy and Help of Allah (swt).
6. Salaah teaches a Muslim to be punctual (to be on time.)
7. Salaah makes our belief in Allah (swt) more strong.
8. By reading Salaah, Allah (swt)becomes happy with us.
Since Salaah is the best way of praying to Allah (swt), let us make a promise that we will read our Salaah regularly, Inshaa'Allah.
SYLLABUS
BOOK ONE
1. Introduction to Fiqh
2. Tawhid / Qualities of Allah
3. What is Islam?
4. Who is a Muslim?
5. 5 Pillars of Islam (mention only)
6. Importance of Tahaarah
7. Istinjaa – Do's and Don'ts
8. Wudu – Sunnah Method Nawaaqid
9. Importance / Benefits of Salaah
10. 5 Daily Salaah (Names)
11. Importance of Ramadaan/ Fasting (To be done very simply in the first week of Ramadaan)
________________________________________
BOOK TWO
1. Topics from Book One
2. Salaah – Names and Times
– Conditions for Salaah
– Forbidden Times
3. Importance of Ramadaan/ Fasting (To be done very simply in the first week of Ramadaan)
4. Imaan-e-Mufassal : Pupils to be introduced to the 7 Beliefs of Islam.
________________________________________
BOOK THREE
1. Topics from Book One and Two
2. Wudu – Faraa'id
3. 7 Beliefs of Islam-discuss briefly
4. Imaan & A`maal(linked together)
5. Islamic Calendar
6. Respect for Holy Qur'aan
________________________________________
BOOK FOUR
1. Topics from Book 1-3
2. Wudu:Faraa'id, Sunan, Nawaaqid
3. Tayammum
4. Sunnah Method of Ghusl
5. Kinds of Religious Actions
6. Salaah:Imp/Benefits,Names, Times, Conditions, Forbidden Times, Azaan & Iqaamah with translation, Salaah Information Table (5 Daily Salaah only).
________________________________________
BOOK FIVE
Advanced lessons on:-
1. Introduction to Fiqh
2. Tawhid in detail / Qualities- Allah
3. 5 Pillars of Islam
4. 7 Beliefs of Islam
5. What is Islam?
6. Who is a Muslim?
7. Imaan and A`maal linked
8. Importance of Tahaarah
9. Istinjaa – Do's and Don'ts
10. Wudu: Sunnah Method, Faraa'id, Sunan, Mustahabbaat, Makroohaat, Nawaaqid.
11. Tayammum
12. Sunnah Method of Ghusl
13. Kinds of Religious Actions
14. Salaah: Importance / Benefits, Names & Times, Conditions, Azaan & Iqaamah, Qiblah/ Ka`bah,Faraa'id Actions, Jumu`ah, Eid & Janaazah Salaah, Salaah Info Table
15. Islamic Calendar
16. Respect for the Holy Qur'aan
17. Importance of Ramadaan/ Fasting
________________________________________
BOOK SIX
1. Topics from Book Five
2. Ghusl – Sunnah Method – Faraa'id and Sunan
3. Salaah -Waajibaat, Sunan, Makroohaat, Mufsidaat, Taraweeh, Safr / Qasr
4. Categories of Fasting
5. Sunan during Ramadaan
6. Makroohaat during Ramadaan
7. Sajdah Tilaawah
________________________________________
BOOK SEVEN
1. Topics from Book Five and Book Six
2. Factors that make Ghusl compulsory
3. Qadaa Salaah
4. Salaatul Mareed
5. Masbooq Salaah
6. Qadaa – Kaffaarah and Fidyah
7. I`tikaaf and Laylatul Qadr
8. Sadaqatul Fitr
9. Zakaah – Importance and Laws
10. Hajj – Importance, Significance, Rules
11. Al ' Ud-hiyyah (Qurbaani)
12. Aqeeqah
For more information, please contact us either by calling us 07879 610 649 or email info@madressahsyllabus.co.uk